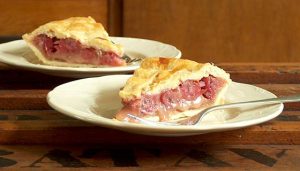 Ever notice how something you're doing today can trigger memories of some years ago. This happened to me as I made our Sunday dinner few weeks ago. My husband has a fondness for pies, and I was preparing one of his favorites -- gooseberry! Suddenly, it was as if it was yesterday but some 20 plus years ago.
It was Christmas, and my stepchildren were visiting for the holidays.
We had done all the usual kid things -- baking cookies and decorating them, making fudge, shopping for their daddy and each other, and settled our share of disagreements,
especially my stepdaughter and me
.
* * * *